Attorney Profile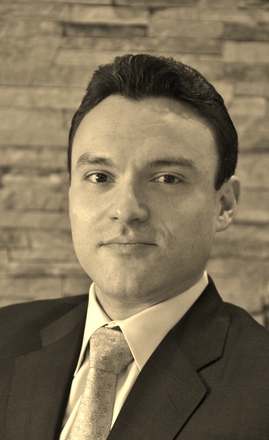 Geoffrey D. Mueller is the Managing Member at The Law Offices of Geoffrey D. Mueller, LLC. He specializes in all types of litigation with a focus on Estate Litigation, Contested Guardianships, Complex Commercial Disputes, Medicare Audit/Reimbursement Hearings, Insolvency Proceedings, Temporary Restraining Orders, Debtor/Creditor Rights and Foreclosures. Mr. Mueller earned his B.A. in English and a B.A. in Psychology from Boston University in 1999, graduating cum laude.

After working several years for one of the first ISPs on the planet, Mr. Mueller graduated from Seton Hall School of Law in 2006, earning his J.D. While in law school, Mr. Mueller clerked for Harwood Lloyd, LLC in Hackensack, New Jersey, and interned for the Attorney General's Office (Division of Law and Public Safety) as well as the Hon. Peter E. Doyne, P.J.Ch. Mr. Mueller also worked for Seton Hall's Social Justice Center, representing indigent clients in various stages of matrimonial litigation.

Following law school, Mr. Mueller clerked for the Hon. Mark M. Russello, J.S.C. during the 2006-2007 term. Mr. Mueller worked as an associate for Harwood Lloyd, LLC for several years prior to opening the Firm. During that time, Mr. Mueller sat as an adjunct professor at Montclair State University in its Master's program for Law and Governance. Mr. Mueller is also proud to serve as a Court Appointed Guardian and Guardian ad litem in the Bergen, Essex and Passaic vicinages. He is a graduate of the Justice Morris Pashman American Inn of Court and was selected as a "Rising Star" for the years 2011 to 2017 inclusive, by Super Lawyers, a publication of Thompson Reuters (the decisions made by Super Lawyers have not been approved by the Supreme Court of New Jersey).

Additionally, Mr. Mueller has been selected as a 2019 Super Lawyer by Super Lawyers Magazine in the area of Estate & Trust Litigation as well as a 2013 to 2017 Top Attorney/Rising Star by New Jersey Monthly Magazine in the area of Trust & Estate Litigation and was honored as one of Bergen County's 2013, 2016, 2017 and 2018 Top Lawyers across all ages and practice areas by (201) Magazine for work in the area of Trusts & Estates, Wills & Probate and Chancery Practice. In addition, Mr. Mueller was appointed as the Municipal Prosecutor for the Borough of Demarest for its 2014 to 2016 terms as well as the Alternate Municipal Prosecutor for the Borough of Haworth for its 2015 term and Municipal Prosecutor for the Borough of Caldwell for its 2016 to 2018 terms. Most recently, the Borough of North Arlington appointed Mr. Mueller as Zoning Board Attorney and Special Legal Counsel for its 2017 to 2020 terms.