New Jersey DOT Suspends Video "Red Light" Camera Program Due To Inherent Flaws In System
Thursday, June 28, 2012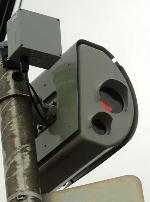 Per The Bergen Record:

"The state's Department of Transportation is suspending the red light camera program after learning that a formula used differs from the nationally accepted one.

"The legislation creating the pilot program used a specific formula to determine the proper duration of the yellow light at a traffic signal. That formula, the DOT said, differs from the legally required one that the DOT and municipalities use when installing traffic signals.

"This was a smart move on the part of the DOT, from both a safety and fairness perspective," said Assemblywoman Valerie Valnieri Huttle, D-Bergen. "The pilot program has proven invasive and potentially dangerous. It's time to pass the bipartisan legislation I've sponsored to disband this program altogether."

"Locally, two towns impacted by the program's suspension are Englewood Cliffs and Palisades Park. The suspension order impacts 63 of the 85 intersections statewide where red light cameras are operating or were approved for installation.

"Englewood Cliffs installed a red light traffic camera at the intersection of Palisade and Sylvan avenues to help reduce the number of accidents at the location."

More after the jump...