Warren C. Farrell, Esq. Joins The Firm as Of Counsel
Thursday, January 15, 2015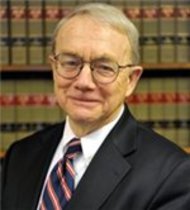 The Law Offices of Geoffrey D. Mueller, LLC is proud to announce that Warren C. Farrell, Esq. has joined the Firm as Of Counsel. Mr. Farrell brings a wealth of litigation experience and trial knowledge to the Firm. He has been admitted to practice before the courts of the State of New Jersey and the United States District Court for the District of New Jersey since 1966. Mr. Farrell received a B.S. in Mechanical Engineering from Fairleigh Dickinson University in 1961 and his J.D. from Seton Hall University School of Law in 1966.
In addition, Mr. Farrell sat for the Patent Office examination in 1968 and was admitted to the Patent Bar that year as a registered patent attorney. Mr. Farrell served as a Bergen County Assistant Prosecutor from 1970 through 1972 and specializes in Appellate, Construction, Product Liability and General Litigation.
Mr. Farrell is a member of the New Jersey State Bar Association and has been Certified by the New Jersey Supreme Court as a Civil Trial Attorney.
We are pleased to welcome Mr. Farrell to the Firm! He can be reached at (201) 569-2533 or
wfarrell@gdm-law.com
.